Delete APC Cache
Clear the APC cache from Cache management section in Magento admin panel.
Delete APC Cache
This extension adds the "Flush APC Cache" button in the Cache management section in Magento admin. When user clicks on the button, whole APC cache is cleared (user cache + opcode cache).
User is warned if there is no APC installed at the server.
From version 2.0.0.0 there is no admin theme modifications (observer method injects HTML).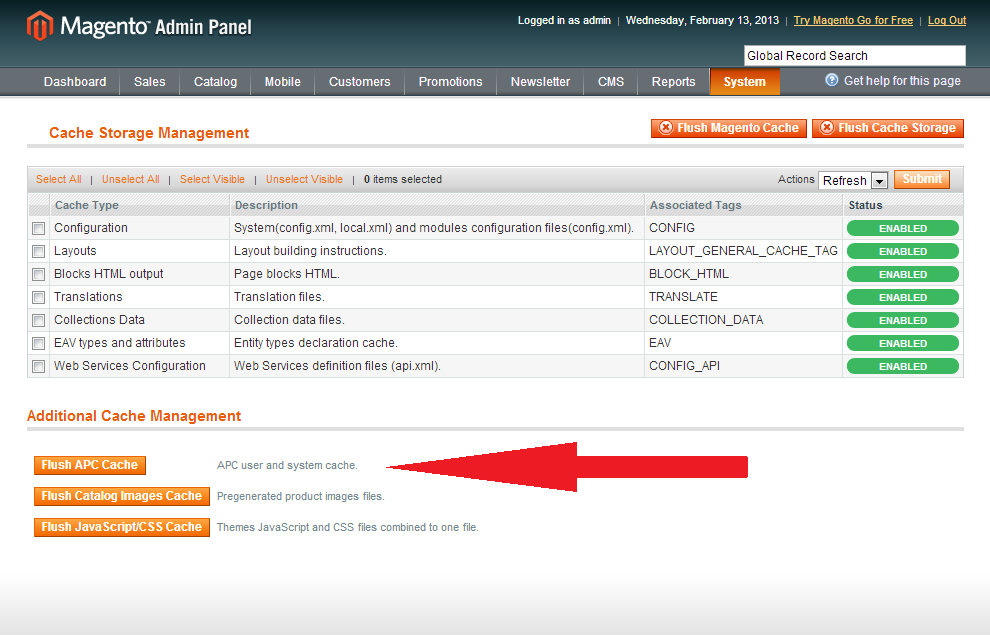 - - - - - -
Versions History
Have a question?
This extension is not supported through Xtension Galaxy by a developer.
If you are the developer who authored or maintains this extension, please register a Listing Member account to participate and optionally, sell extensions in this marketplace.
Write a Review